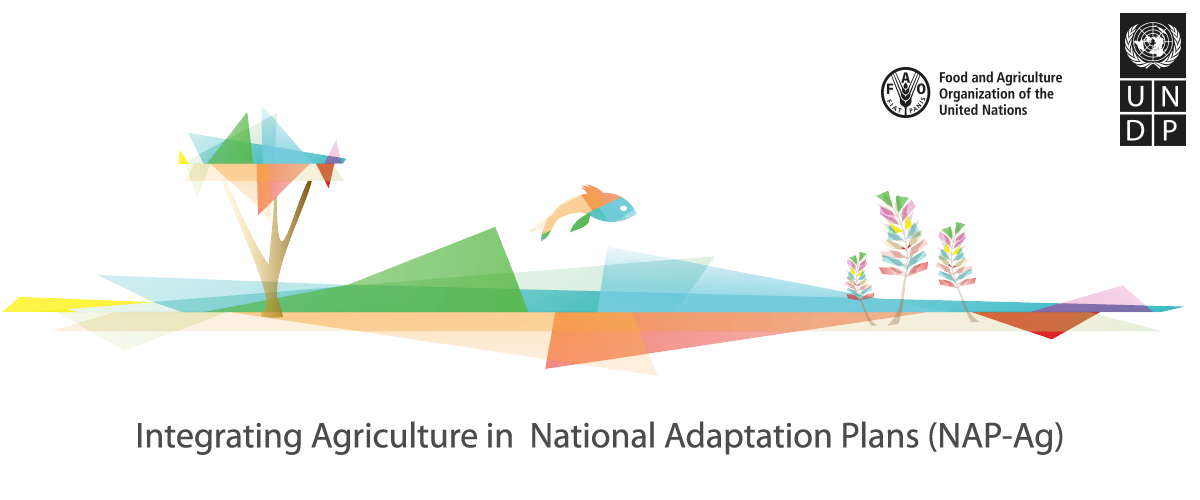 Viet Nam
Introduction
Agriculture is a crucial sector for Uganda; accounting for approximately 21.9 percent of Uganda's GDP, 85 percent of its export earnings and 68 percent of total employment.  Climate change impacts are expected to be especially hard on poor farmers, who lack education, access to resources, and tend to rely on one crop (coffee) for their income.
Project Details
Vietnam's agriculture contributes 18.1 percent of the GDP and employs approximately 47 percent of the labor force. Considered to be one of the most vulnerable countries to climate change, impacts will vary significantly depending on the location.
Vietnam is located on the eastern Indochina Peninsula. Climate varies considerably due to differences in latitude and the marked variety in topographical relief. Severn different climate regions have been identified with varying characteristics as far as temperature, rainfall, coldness, cyclones, floods and droughts.  Agriculture plays an important role in Vietnam's economy contributing 18.1 percent of the GDP (2014) and employing approximately 47 percent of the labor force (2012). The majority of agricultural production takes place on family farms of less than 0.5 hectares.
Viet Nam is considered to be one of the most vulnerable countries to the impacts of climate change. While typhoons and floods are the most devastating, others hazards include severe droughts, saline water intrusion, landslides and forest fires.  Impacts over Vietnam's seven climatic zones are likely to vary, but are projected to have serious consequences for agriculture, forestry and fisheries. For instance, rising temperatures are likely to shorten plant growth cycles in the North. Severe water shortages are also expected as a result of drought. Along coastal areas, the degeneration of coral reefs, and decreases in plankton are expected to devastate fish populations, while rising sea levels will force the relocation of many coastal aquaculture operations.
UNDP and FAO are supporting farming communities in Vietnam identify and implement adaptation strategies through the Integrating Agriculture Into NAPs initiative This entails:
strengthening capacities for climate adaptation sensitive planning and budgeting within Ministry of Agricultural Development and other institutions

integrating adaptation measures to prevent loss and damage in Mekong Delta development planning processes

developing NAP guidelines for the sector and a provincial climate change adaptation plan

stock taking and development of practice in climate-smart agriculture
Implementing Agencies & Partnering Organizations:
United Nations Development Programme (UNDP)
Food and Agriculture Organization of the United Nations (FAO)
Federal Ministry for the Environment, Nature Conservation, Building and Nuclear Safety (BMUB)
News
Valuation of Climate Change Impacts for Better Responses in Viet Nam
Viet Nam News
Wednesday 7 June 2017
Việt Nam needs tools to calculate damage relating to climate change impacts to improve natural disaster response and mitigation work, deputy minister of Agriculture and Rural Development Hoàng Văn Thắng said yesterday. Speaking at a workshop on climate change impacts in Việt Nam organised by the ministry and United Nations Development Programme (UNDP), Thắng said loss and damage valuation included identifying climate change's negative impacts on socio-economic development, economic and non-economic losses, resettlement, permanent loss, restoration, insurance, social welfare and compensation. According to the Global Risk Index 2017, Việt Nam ranks among the top 10 countries affected by the impacts of weather-related events. Since the 1970s, disasters have caused more than 500 deaths annually in Việt Nam, and cost more than 1.5 per centy of GDP in economic losses. These costs could well rise to 3-5 per cent of GDP by 2030.
Reports and Publications