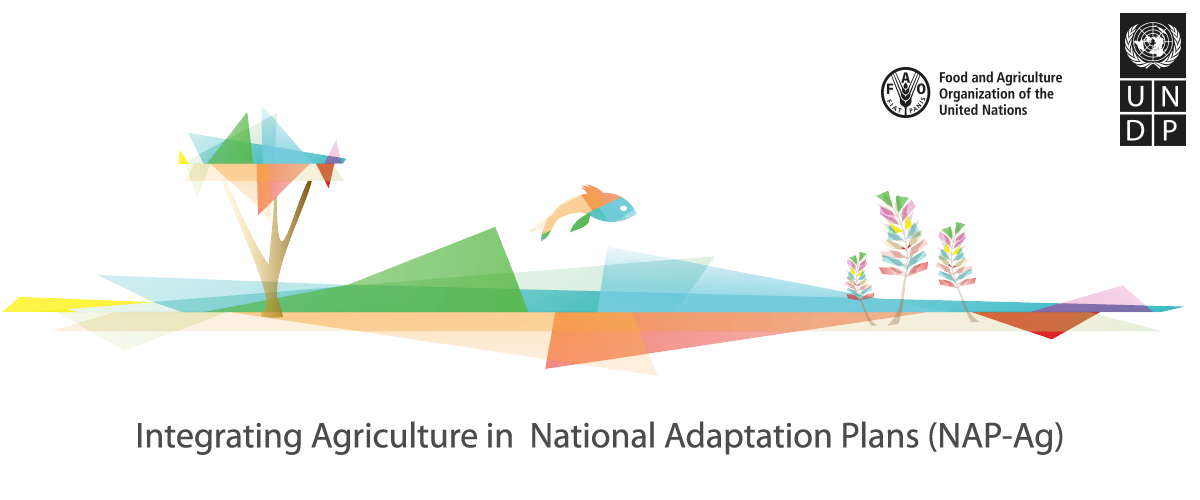 Nepal
Introduction
Small scale subsistence agriculture employs 78 percent of Nepal's workforce, with the agriculture sector as a whole contributing to 34.3 percent of country's GDP. Climate change is expected to increase the frequency of floods and droughts and therefore food vulnerability of the already 3.4 million food insecure people living in Nepal.
Project Details
Nepal is a landlocked, mountainous country located in the Himalayas between India and China in South Asia. Despite its small size, Nepal is characterized by diverse climatic conditions. The majority of the country's 23 million inhabitants live in rural areas. Small scale subsistence agriculture employs 78% of the country's workforce, with the agriculture sector as a whole contributing to 34.3 percent of Nepal's GDP.
Various climate change scenarios have indicated that warming, particularly at high elevations, will lead to reduction in snow and ice coverage. This, in turn, will increase the frequency of floods and droughts which is likely to increase the food vulnerability of the already 3.4 million food insecure people in Nepal. . Other reported climate related issues have included growing threats from Glacial Lake Outburst Floods (GLOFs), disappearing forests in some areas; invasion of exotic species, disease outbreaks, threats to biodiversity and sharp sustained declines in food security.  As a result agricultural production and rural livelihoods are at risk.  With low literacy rates, wide spread poverty and a high dependency on natural resources there is a limited capacity in Nepal to adapt to future climate change risks (World Bank 2011).
UNDP and FAO are supporting farming communities in Nepal identify and implement adaptation strategies through the Integrating Agriculture Into NAPs initiative. This entails:
Supporting the Ministry of Agricultural Development to mainstream and operationalize climate adaptation into the Agricultural Development Strategy and related Programmes

Enhancing economic appraisal of adaptation measures and linking this to budgeting prioritisation efforts

Building participatory monitoring and evaluation capacity at local level with relevant agricultural agencies and decentralized authorities

Undertaking demonstration projects with farmers and developing case studies to feed into NAP process
This work is being undertaken in the context of Nepal's Agricultural Development Strategy as well as its Climate Change Adaptation and Disaster Risk Management in Agriculture – Priority Framework for Action 2011- 2020.
Implementing Agencies & Partnering Organizations:
United Nations Development Programme (UNDP)
Food and Agriculture Organization of the United Nations (FAO)
Federal Ministry for the Environment, Nature Conservation and Nuclear Safety (BMU)
News
Nepal - Integrating gender in climate risk assessment and adaptation planning
30 Oct 2017
A three-day workshop on integrating gender in climate risk assessment and adaptation planning at the local level was held in Kathmandu, Nepal this October as part of the activities of the UNDP-FAO Integrating Agriculture in National Adaptation Plans Programme (NAP-Ag). The NAP-Ag Programme is funded by the International Climate Initiative (IKI) of the German Federal Ministry for the Environment, Nature Conservation, Building and Nuclear Safety (BMUB). The event was organized by FAO-Nepal, in collaboration with UNDP and FAO NAP-Ag global team members.
Nepal launches NAP-Agriculture programme to minimize climate change impacts on agriculture
According to a 2015 study, the impact of climate change on Nepal's agriculture is likely to reduce GDP by about 0.8 per cent per year in 2050. Amongst other things, this will come from more intense and frequent droughts that can damage crops and reduce yields. The cumulative impact of the losses in the agriculture sector would be a GDP lower by 13% than it would otherwise have been.
Agriculture Sectors: Local Climate Impacts by Ms. Ramila Bhandari, Section Officer at MoFALD  
The challenge now is that despite having the mandate to lead local adaptation efforts, both the capacity and resources of local governments for planning and implementing climate-smart agricultural practices are low. 
Wednesday 9th August 2017
Nepal - Government investment in climate change paying off, say reports
Investment made by the government to help Nepali farmers adapt to climate change is having a positive impact on the income level of farmers, according to recent studies by the Ministry of Agriculture Development, National Disaster Risk Reduction Centre, Freedom Forum and UNDP.
Nepal's climate-relevant budget increases seven-fold in the last five years
A Citizens Climate Budget unveiled in Kathmandu on Sunday shows an increase in government spending on development programmes that seek to address the impacts of climate change. "Nepal's Citizens Climate Budget: where is Nepal's money being allocated?" is the first of its kind publication that visualises budget figures and trends in a set of simplified infographics for public understanding. It uses information from the Ministry of Finance and other government agencies to provide the public with insights into how the national budget is being allocated to address climate change and its effects. It is an effort to make financial information related to climate change accessible in a clear and accessible format for the public.
Nepal launches new project to minimize climate change impacts on agriculture
Reports and Publications
Reports and Publications by country teams
Reports and Publications of relevance to Country Teams
Document
Planning Meeting Presentations
Training & Tools
Case Study
Multimedia
Mr. Lekha Nath Acharya, who works as a Joint Secretary for the Ministry of Agriculture and Rural Development of Nepal, shares in this video his views about the importance of integrating the agriculture sectors in the country's National Adaptation Plan (NAP).
Nepal is a mountainous and land-locked country, where agriculture sectors are very important as employers and sources of the gross domestic product. Nepal is also highly vulnerable to climate change impacts. Especially women and children are vulnerable groups.
Contacts